Going Toe to Toe in Philly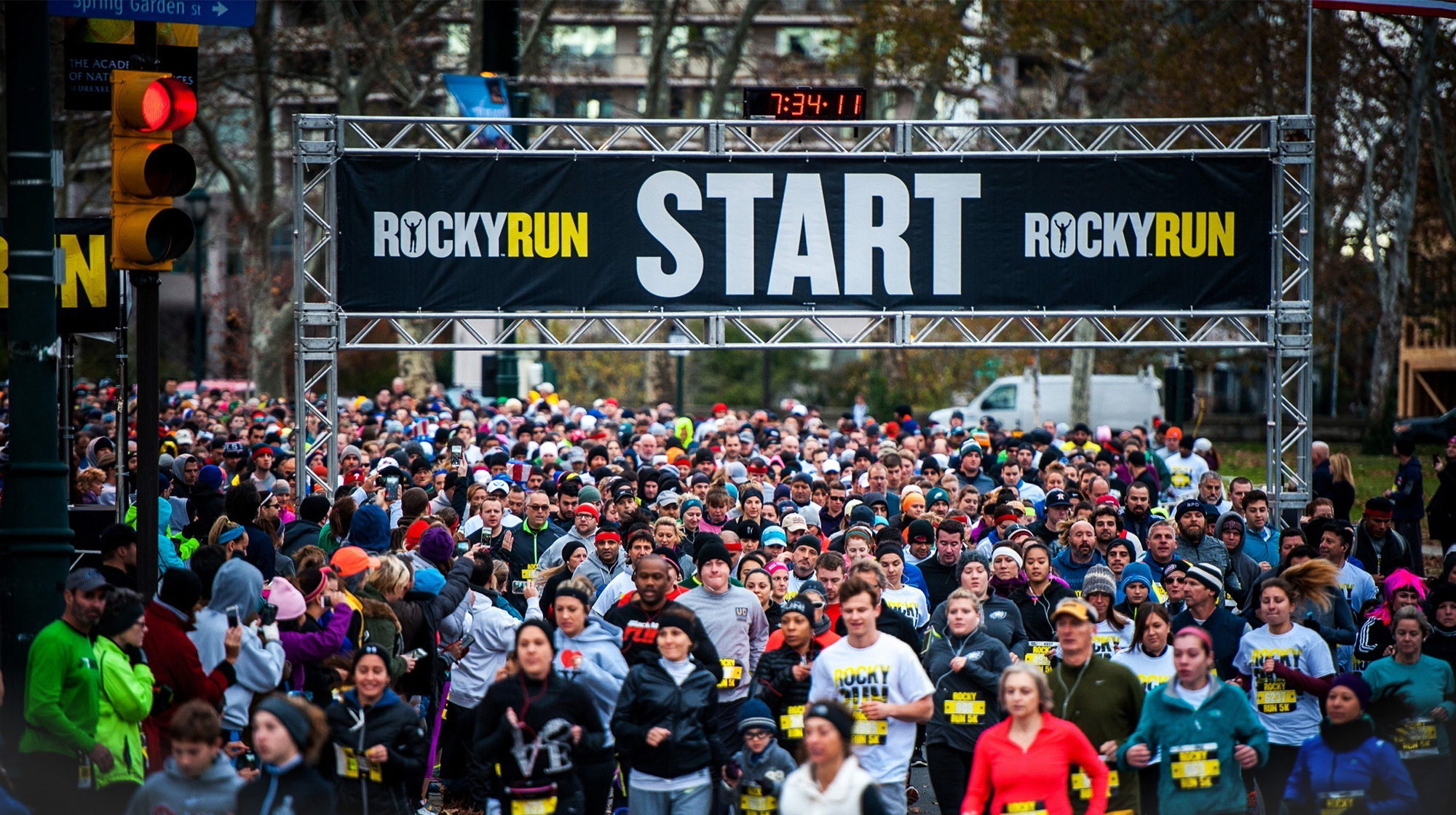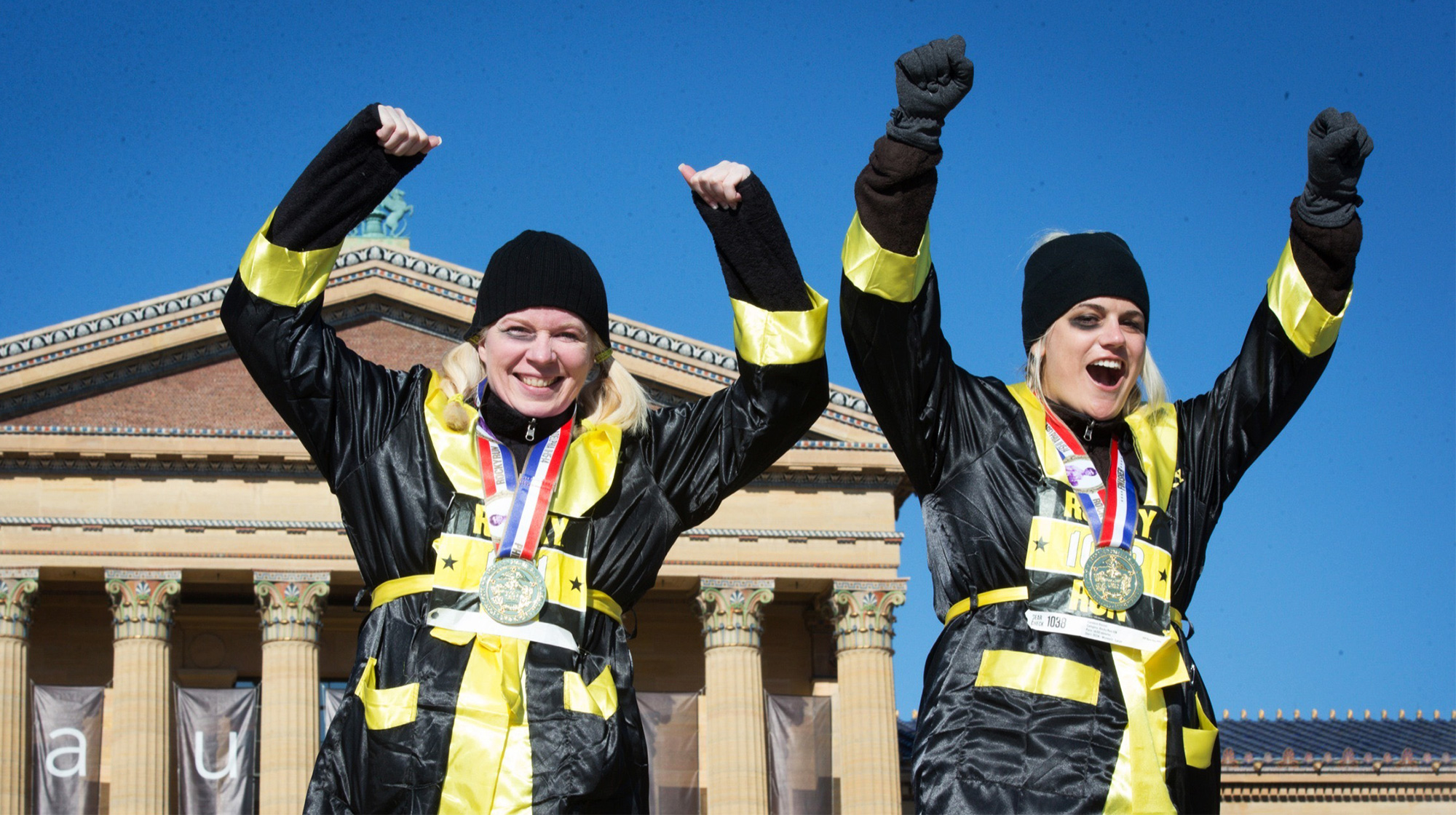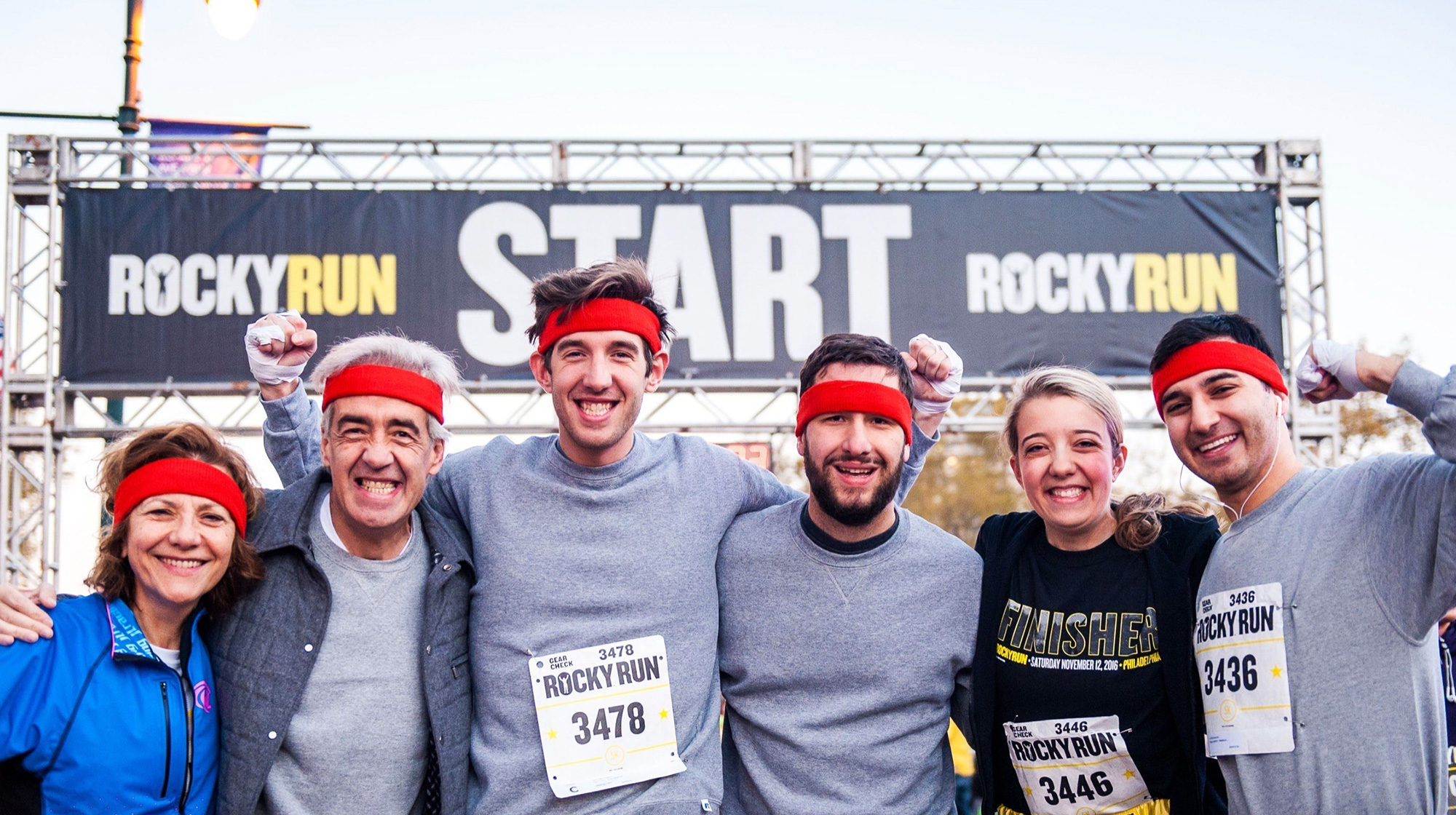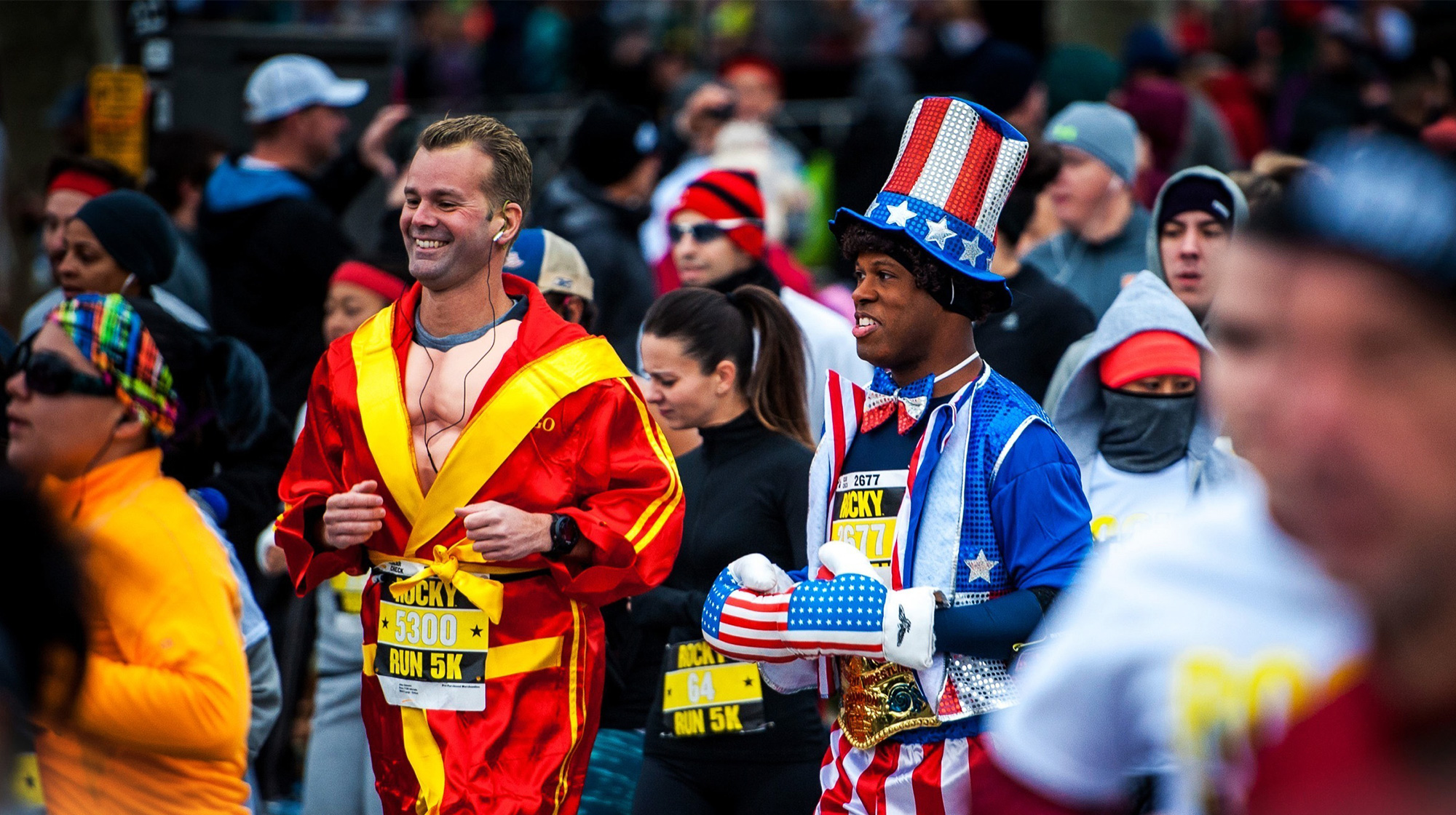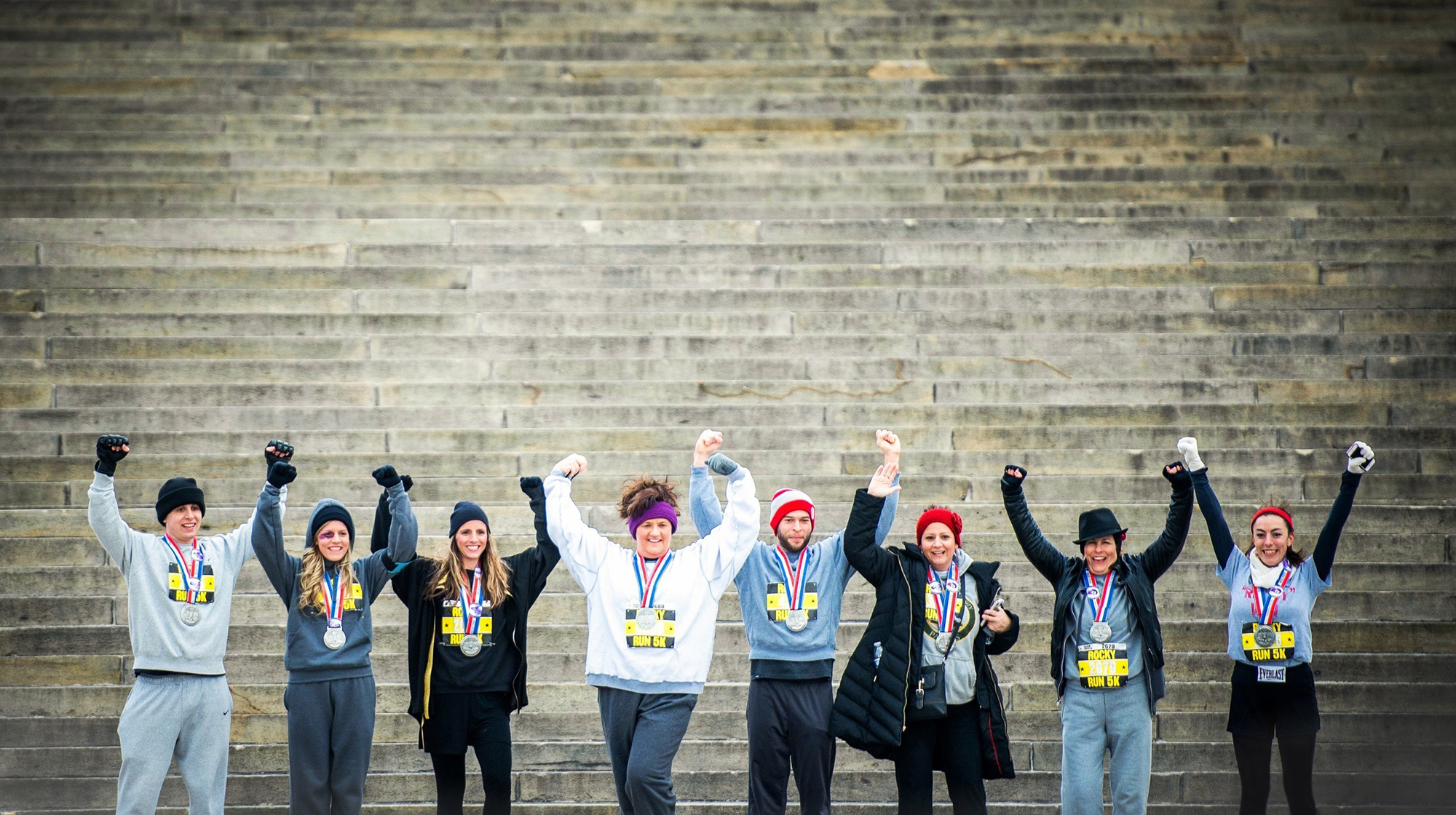 Philly knows how to rumble.
For ten years and counting, fans have gone the distance to do right by Rocky's legend. Early to rise, they line up in-character as worthy opponents of the Philly streets. Starting beside the Philadelphia Museum of Art where the stairs need no introduction, the bell sounds and the faithful step into the day's ring: A riverside course through the City of Brotherly Love.
Bring on the challenger.
Participants can choose between the 5K, 10 Mile, or, take on the 13.1 Italian Stallion Challenge and defeat both, locking 13.1 miles under their belt. In 2023, race participation grew to 16,539 runners, with 40% of all participants choosing to take The Challenge.
Every finisher earns a medal, and every medal deserves a spot in the trophy case. The incredibly detailed designs pay tribute to Rocky's championship belt and robe. For Italian Stallion Challenge finishers, victory is triple sweet: They're decorated with three hard-earned rewards – finisher medals for the 5K, 10 Mile, and 13.1 Italian Stallion Challenge. In 2024, we're anticipating half of all participants to take on the Stallion, the only race event of its kind.
Race
Rocky Run 5K, 10 Mile & 13.1 Italian Stallion Challenge
Location
Philadelphia, PA
Charity
Special Olympics
Sponsors
Gatorade
Dick's Sporting Goods
Clif Bar
From the music to the amazing medals – Run Mfg knows how winning is done.
Steve Mandell, CEO, Gameplan Entertainment